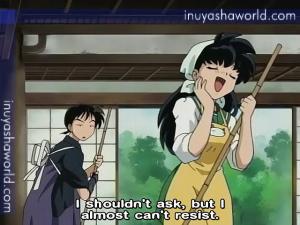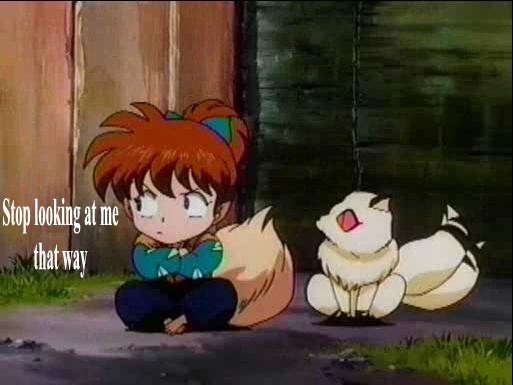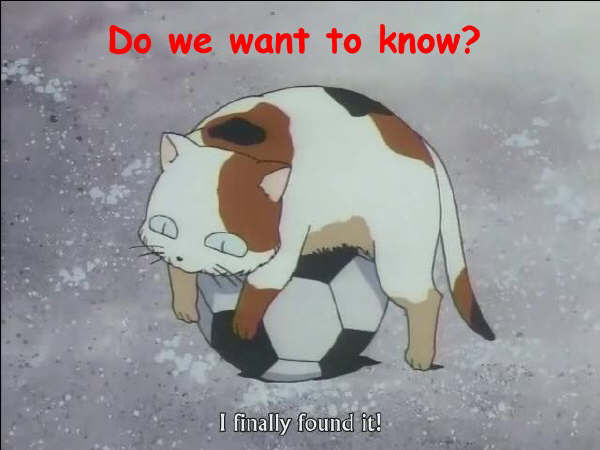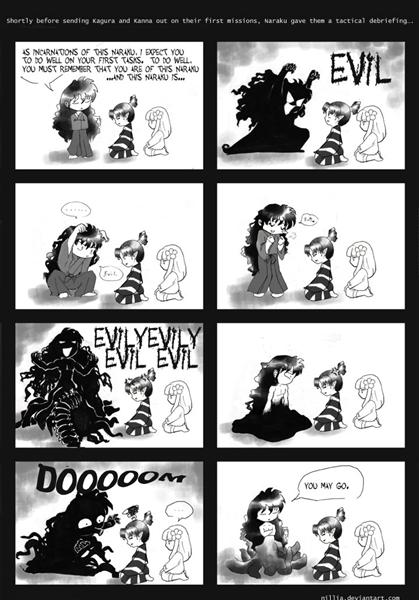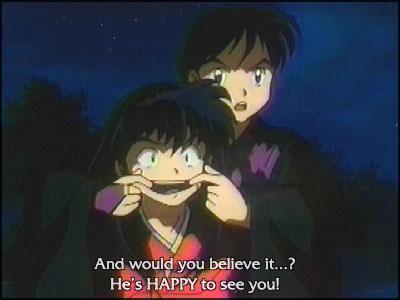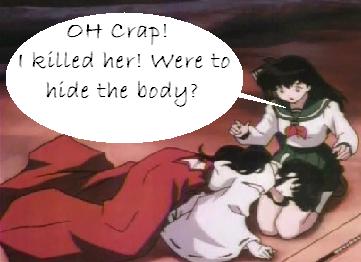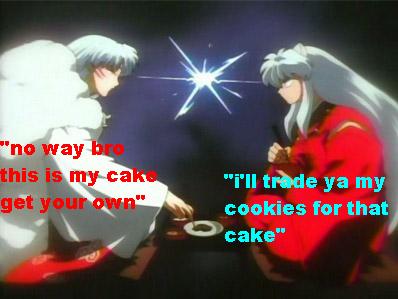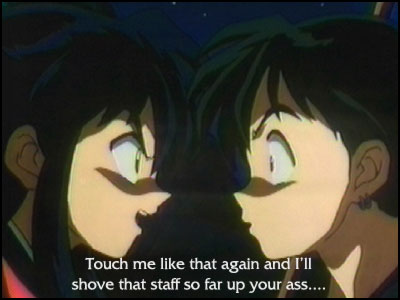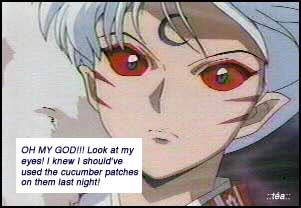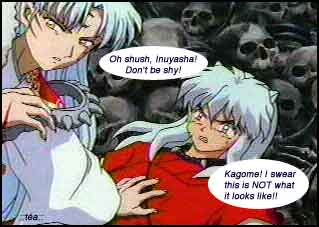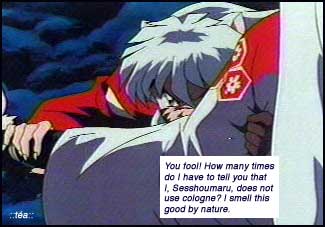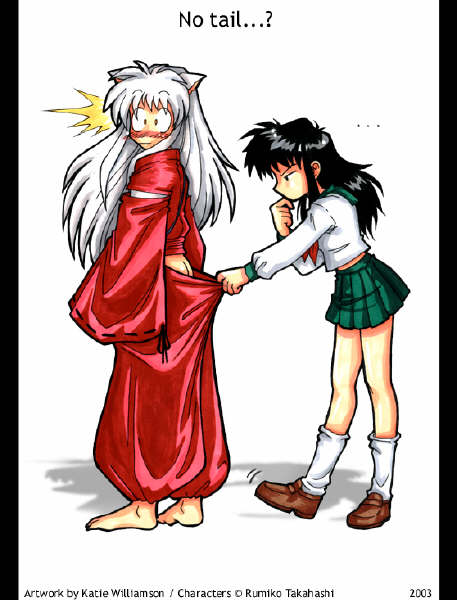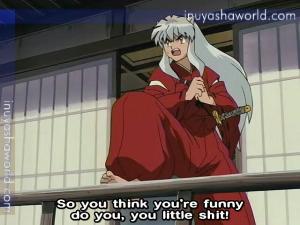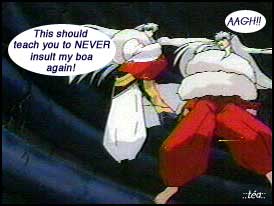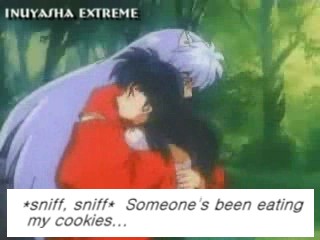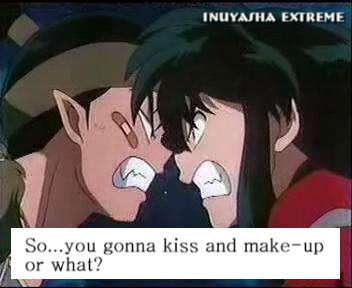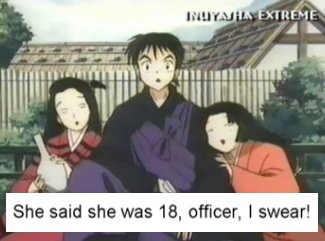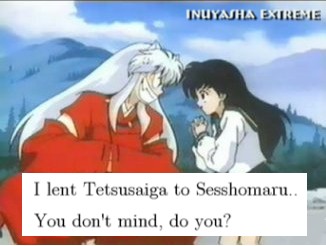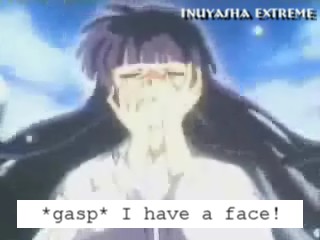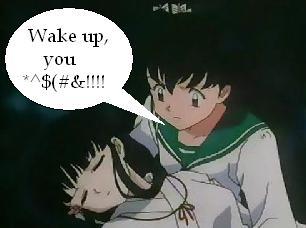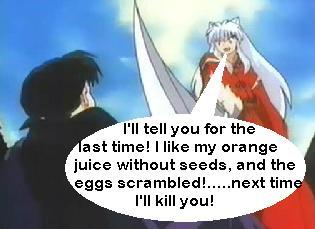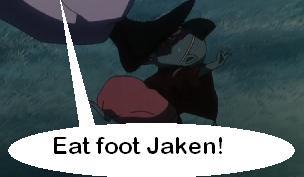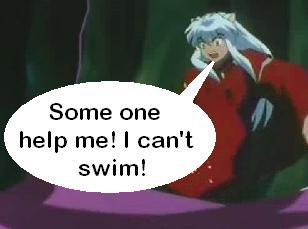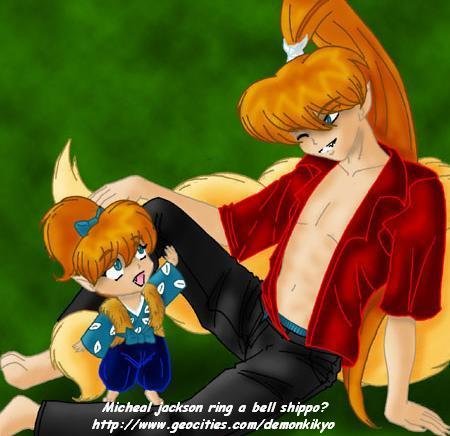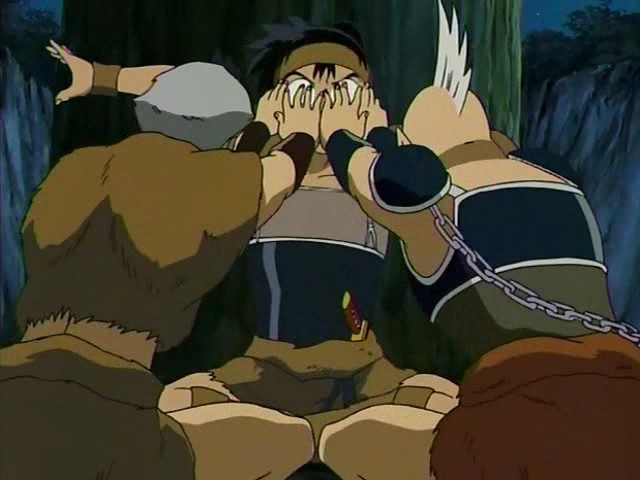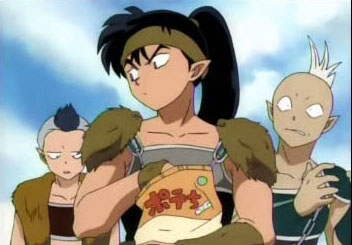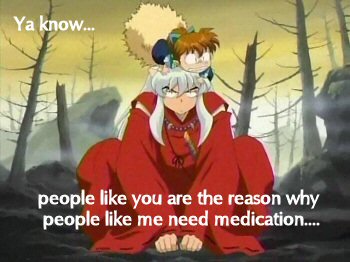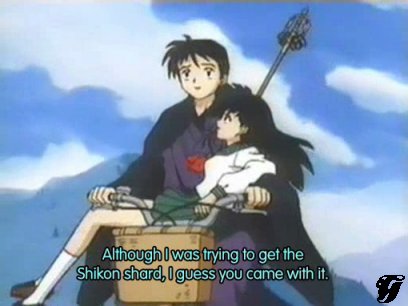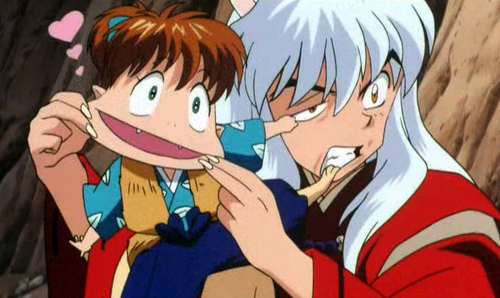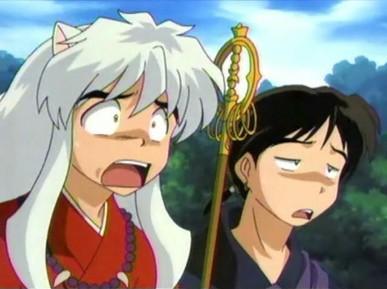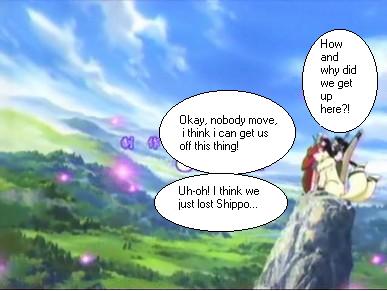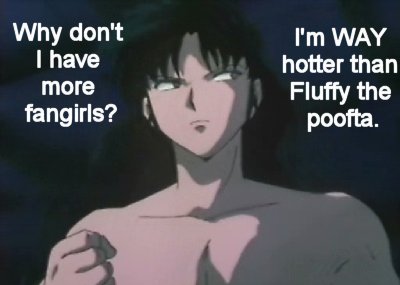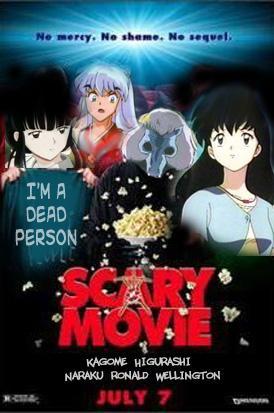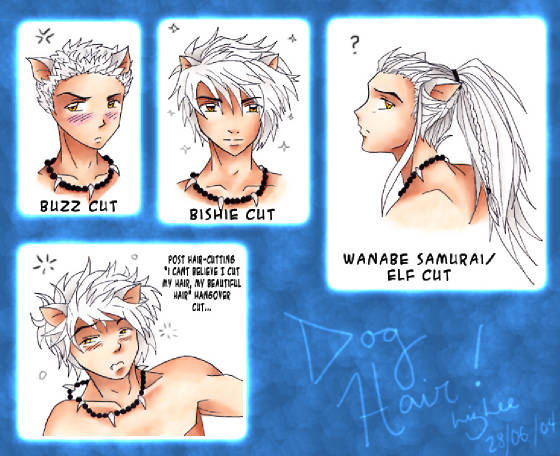 CUT HIS HAIR!!!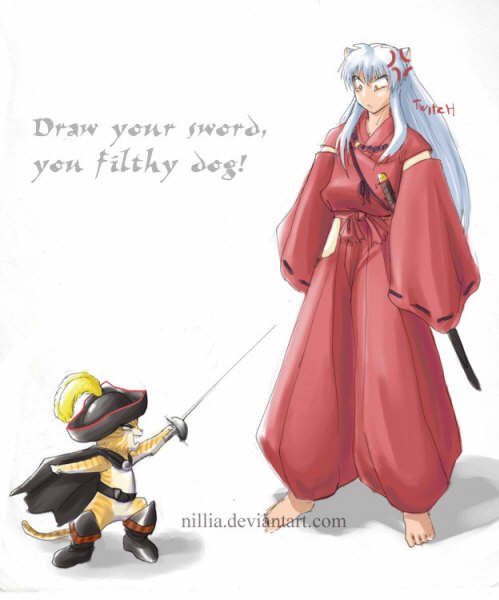 Puss... in boots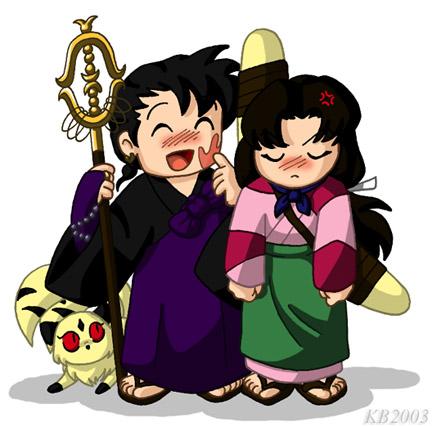 A classic.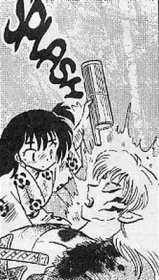 Sessho: DAMN that's cold Rin: your not nice Sessho: Sorry 'bout that Rin: nevermind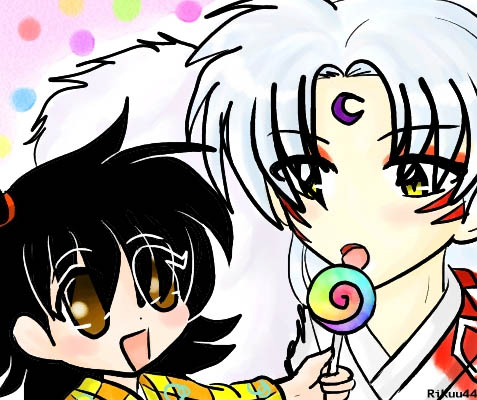 Sessho and Rin NOT AS A COUPLE but like father daughter or brother sister is soooooo cute.
Sessho give it up already she likes u so deal with it.
YEA Inupapa!!!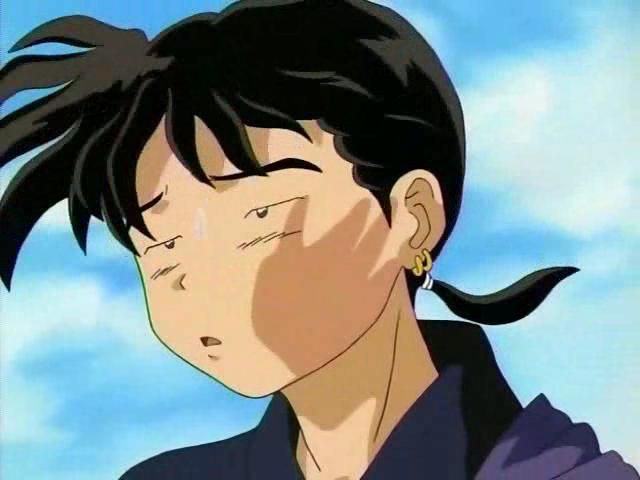 poor Miroku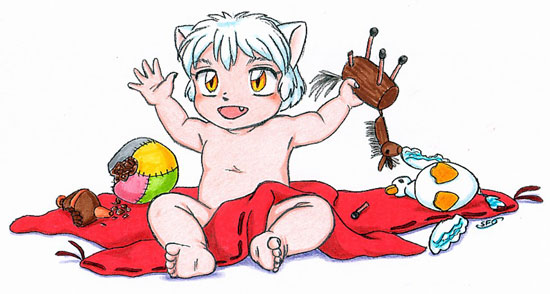 Baby Inu is so KAWI!!!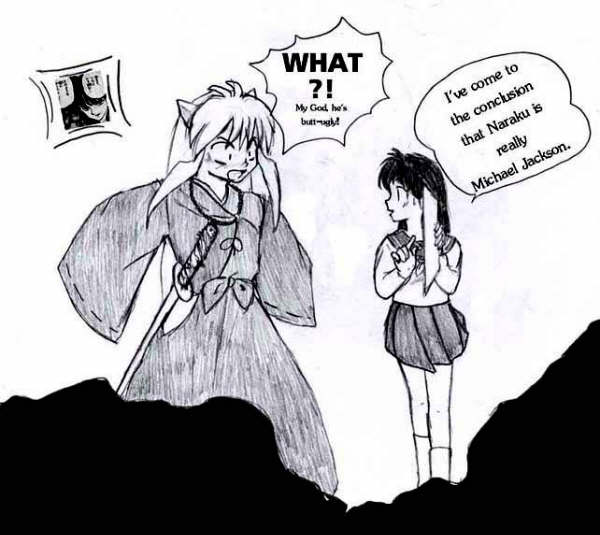 I agree Kagome.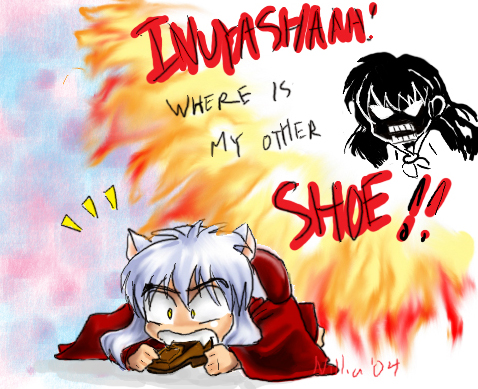 He's like a puppy.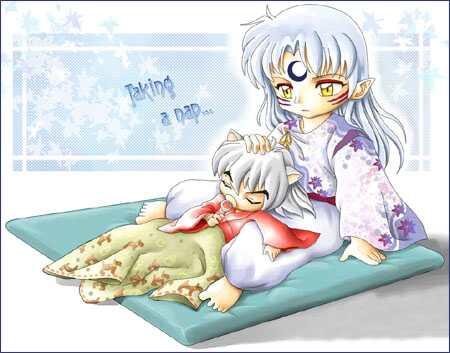 Sesshoumaru: Can we take him back???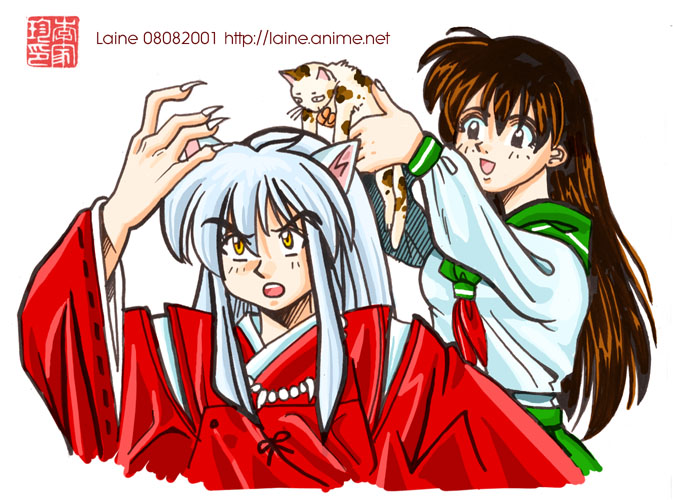 Inu: Let me at it I'll kill it! Kagome: Inuyasha be nice. Inu: Do I have to. Kagome: yes.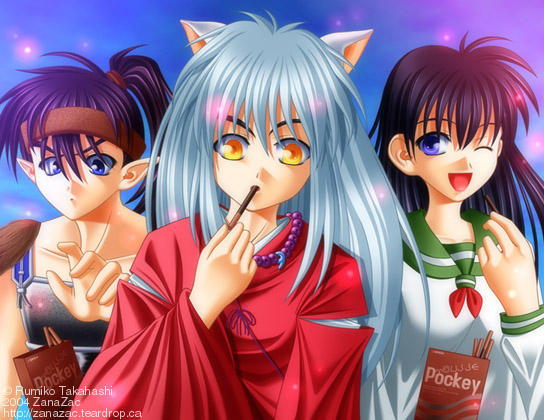 THERE EATING POCKY!!!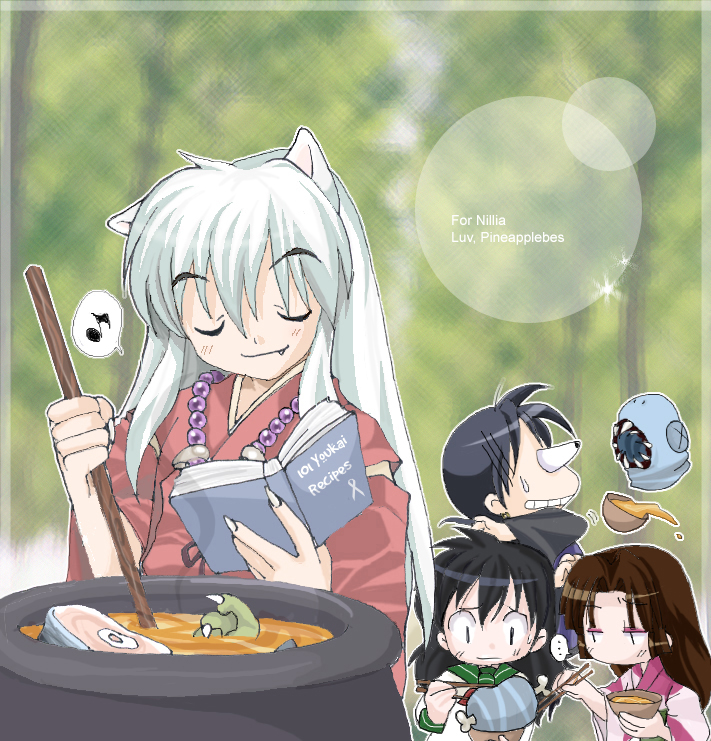 Inuyasha just can't cook.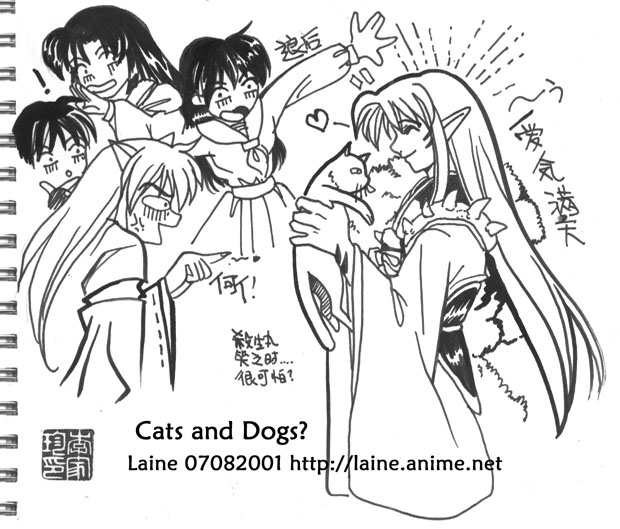 SESSHOUMARU WHAT ARE YOU THINKING!!!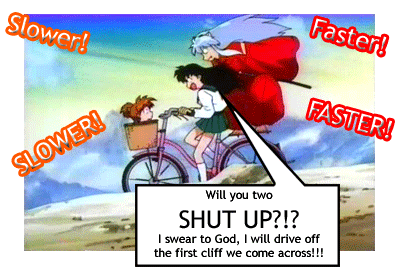 Go Kagome Go!!!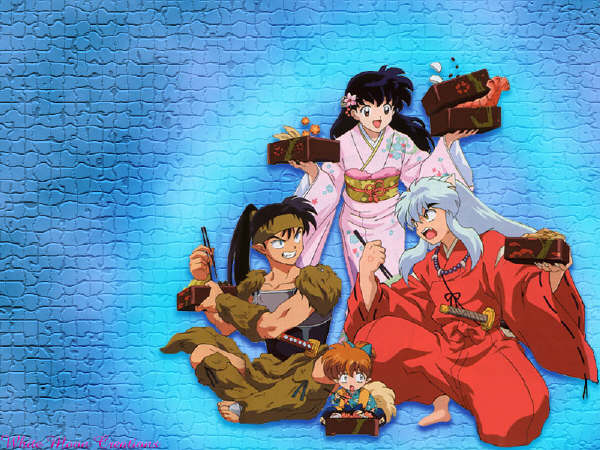 Kouga: yes MY woman can cook! Inu: YOUR WOMAN!!! Shippo: Here we go again. Kagome: want some more??? All three boys:
YES PLEASE.